Sheffield Canoe Club
Booking for classes and river sessions
To take part in any of our events, please read the following document, and check the events page for up to date information. it will be necessary for you to book using the following: https://webcollect.org.uk/sheffieldcanoeclub
For some sessions, we may not be able to provide coaches. If the webcollect link does not have any free slots to book, this may be the case. Sorry.
Please contact us via email if you are a non member and wish to attend any of our sessions.
New to the club? Start here Getting started.
Generally it is a good idea to contact us in advance to ensure a session is being held.
The pool sessions at Hillsborough leisure centre from 7:30pm-8:30pm are split into 2 sessions. As of September 2021 there will be price increases to cover the cost of hiring the pool, and river prices will be increased as of September. Please see the links above and the events page for more detailed information.
Comments, corrections and suggestions relating to the website gratefully accepted by Mark (07879426788).
---
Notices
Days we kayak
Please check the events page for more detailed information, cancelled events due to the virus, or holidays. Generally pool sessions are cancelled when they fall on the weekends of bank holidays.
British Canoeing
Here is the latest guidelines about the coronavirus
British Canoeing are launching Paddlecast. Click here for the latest release.
British canoeing are in the process of changing all personal awards. If you have started a 2 or 3 Star awards they must be complete before January 2019. Contact Ian for details.
---
Sheffield Canoe Club does have a facebook page for members. This can be more up-to-date with activities. The link is here. If you are interested contact Jo for details.
There has been a lot of trips organised lately by club members ( Matlock, Washburn, Tees, Tees Barrage, River Don, River Derwent)
Check out British Canoeing Magazine - Canoe Focus- Canoe Focus
---
To become a member of the Sheffield Canoe Club, please book using the following webcollect.org.uk/sheffieldcanoeclub
PDF
- (
Acrobat
) format - to any club official along with the appropriate membership fee (see below) at the
pool
or
River Don
club sessions. Alternatively send your completed membership form with cheque payable to
Sheffield Canoe Club
to the club's membership secretary:

---
Aside from pool and regular river sessions, we also organise other events. Please check the dates on the events page as some sessions have been cancelled. Thanks
---
Club Trips Notice
To avoid disappointment on the day it is important you notify the trip organiser if you intend paddling. Every trip has an upper limit of paddlers to comply with safety guide lines. Please remember to notify the organiser or you may well be turned away on the day. Thankyou.
---
Coaching?
Part of our Club primary objective is to promote canoeing. In order to achieve this we always need coaches and river leaders.
Have you been a club member for at least 2 years? Are you able to commit time to the club as a coach or leader? Have you got the required skills and qualifications ? If so the club can make funding available to support your training to become a coach or leader. Speak to Ian Holmes or any committee member
---
Members wishing to write a report on any trip, or experience ie. first capsize, please e-mail Ian to be included in this web site.
---
Please note: This site is easily 'zoomed' to larger text sizes if you wish - this may be as simple as pressing Ctrl and +, alternatively look in the 'View' menu if your browser has one.

Top Club letter 2012 PDF
Top Club Certificate 2012 PDF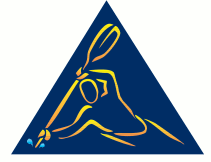 Click on the gallery below for photos
Club Gallery
---
Any member wishing to advertise here please contact Mark
This page last updated 16 August 2021