Home
1966 Sheffield Canoe Club established.
Sheffield Canoe Club is affiliated to British Canoeing
October 23rd 2021 R. Don Oughtibridge ILLUMINATED PADDLE see events page
Christmas 2021 NY 2022 see events page
Booking for River and pool sessions
Tomorrow's session on the Don 9/1/2022 is cancelled due to high water levels
Pool sessions have a limit on numbers, river sessions are reliant on coach availability. We are sorry if there are no available slots for you to book.
Please click on the links above for further information.
Non-members
Please contact the club by email before booking a session. You will need to become a member after paddling a total of 3 sessions.
Members
to take part in a session please book using https://webcollect.org.uk/sheffieldcanoeclub
We have a facebook page for members please contact Jo for details.
Comments, corrections and suggestions relating to the website gratefully accepted by Mark (07879426788).
---
Please click on events
Coaching
Are you interested in becoming a Sheffield Canoe Club coach?
We always welcome new coaches, please email Ian or speak to any of our coaches at the river or pool.
British Canoeing
latest coronavirus guidelines
Personal awards have changed. Contact Ian for details.
British Canoeing Magazine Canoe Focus
British Canoeing web site
---
Please note: This site is easily 'zoomed' to larger text sizes if you wish - this may be as simple as pressing Ctrl and +, alternatively look in the 'View' menu if your browser has one.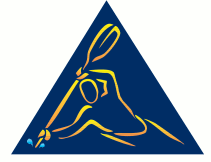 Club Gallery
---
Any member wishing to advertise here please contact Mark
This page last updated 16 August 2021